[vc_row][vc_column][vc_column_text]Instagram marketing service in 2021 is the topic all around the internet these days, you've surely seen its advertisements.
In this article, we are going to tell you what they are, and what they can do for you.
Then we introduce the best marketing service in 2021, review it, and compare it with other Instagram services available.
Before we start I have to add that the year is 2021 and competition between businesses was never this tough.
if you don't use a good Instagram marketing service you are probably going to lose the competition.
AiGrow is among the best Instagram marketing service you can find.
you can sign up for free by clicking here and then use it to compete with your rivals, stronger than ever.
what is an Instagram marketing service?
Essentially what they do is that they will manage your accounts on your behalf to increase your engagement and also attract niche specific followers to your accounts.
But it's not the end of the story, They offer different services, and, you can pay for more or less.
in this article we are going to talk about some of their top services, then we are going to review a couple of them to have a better understanding of what they can do for you.
what does an Instagram marketing service 2021 exactly do?
Managed Instagram Growth Services
This is one of the most attractive parts. In the first step as an Instagram marketing service, they ask you for a couple of accounts and hashtags that are similar to what you do.
Then they go through their page and automatically try to engage their most recent followers, by liking, commenting, following them, and many other techniques
Does this work? YES. you can attract at least hundreds and up to thousands of followers a month and be sure about the fact that they are interested in your field and are your niche.
But If you want to go one step further than a machine you can use AiGrow.
AiGrow is a revolutionary Instagram marketing service in 2021.it's all because of using an AI (artificial intelligence) instead of a robot.
Thanks to using AI, your page can grow originally with AiGrow.
Feed and Story Scheduler
To have maximum engagement and minimum effort you can easily find out about the time in the day that your followers are most active.
Then you can set an automatic schedule for your posts and stories to be published at that exact time.
You can schedule your posts and stories for multiple accounts from days or even weeks in advance.
This is good because you can easily free a day or two in your week and dedicate that day to your business.
Through AiGrow services you can access a full-featured, desktop-enabled editor as well which makes things even easier

Organizing your DMs
If you have an account with a lot of followers you have surely noticed that taking care of your DMs and also marketing through it can be a struggle.
With these Instagram marketing services in 2021, you can easily manage your followers, set auto-responses, and get reminders to make sure you never miss any important one.
If you want to go further you can also use AiGrow to have your automated DM marketing strategy.
With this feature, you can send DMs to accounts based on your niche, introduce your product, and sell them.
social monitoring for reposts and rewards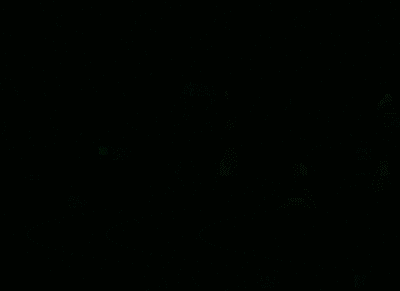 One of the most important things to run your social media successfully is creativity and having new things to share.
Social monitoring can help you get a lot of content ideas, based on important dates and also the hashtags you are choosing.
This can help you to create a deeper connection with your followers, which is a primary goal for Instagramers.
in addition to that, there are platforms like AiGrow with services that allow you to Run contests and easily manage them.
Reviewing best Instagram marketing services 2021
Now we are going to talk about the best marketing service available on the internet, then compare it with other services which are available in the market.
AiGrow
the Instagram marketing service we suggest in 2021 is AiGrow and what makes it special is using an AI(artificial intelligence).
It means that your page is not controlled by a robot, and your page is going to grow originally.
AiGrow offers you a full package of Instagram services, it includes all the services we mentioned above and more. 
The other interesting fact about AiGrow is variety in its packages.
you can find plenty of different packages at different prices, then you can easily choose the one who fits your needs or your budget most.
Trusy
Trusy is an Instagram marketing service where it doesn't take over your app and take control of it.
instead, they have a network of users who all come to like and engage in your photos at a similar time, when that happens it takes your post to explore page
because Instagram's algorithm sees that you're getting likes at one moment so it shares your content on explore page for more people and so on.
Trusy is one of the best services available, but the thing about trust is that its services are really expensive.
the packages start at 97 USD/month which is too pricey for people who don't earn much yet.
The good thing about Trusy is that they somehow educate you, they will send you a great deal of traffic, but from this point on everything is on you, what I mean is, there is no automation or scheduling.
Update: the other thing about trusy is that it is not made for everyone.
Not all their users get the best results, you can read this article to see if trusy is a good choice for you.
Kicksta
kicksta is another famous Instagram marketing service 2021, it is pretty much cheaper than Trusy.
packages start with 49 USD/month which is pretty much affordable.
to see how Kicksta works, we created an account and tried it for a month, these are the things you should know :
to get access to your account you have to go and verify them and we verified them probably a hundred times before it got authenticated.
this is because Instagram keeps blocking their access as it doubts the fact that it is you.
this super frustrating process wasted about two weeks of our entire subscription
and in addition to that, they didn't do anything at all.in terms of getting more traffic and likes.
There are plenty of other Instagram marketing in 2021 like IGERLIKE, INSTABLOOMER or social sensi and etc
if you need more information to compare AiGrow with the names mentioned, you can read :
Aigrow vs Instabloomer / AiGrow vs Social Sensei / AiGrow vs IGERLIKE
we also have another great article in which we have discussed Instagram growth services and the top choices all around the world.
You can access this article by clicking here.
Conclusion 
The business has become so competitive and in 2021, Instagram marketing services are making noise all around the internet.
they offer different services like :
Managed Instagram Growth Services

Feed and Story Schedule

Organizing your DMs

Social monitoring for reposts and rewards
There are plenty of Instagram marketing services available around the internet and they offer different services.
depending on the services you need, you can pay more or less
We suggest AiGrow as a full package of Instagram growth services.
we suggest AiGrow because of having multiple services, fair pricing, and also using AI for natural growth.
if you want to create your account on AiGrow for free, you can easily click here.[/vc_column_text][/vc_column][/vc_row]