NOTE: If you are interested in Unlocking the Instagram limits 2022 of follow/unfollow, You can sign up on AiGrow to unlock Instagram follow/unfollow limit 2022 and get it done fast.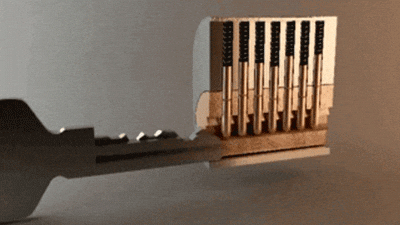 To protect its community, Instagram has established Instagram daily limits 2022 regarding different activities on the platform. You can find them under the title of "Term of Use" on their website. But there are some unwritten rules that most people don't know about such as Instagram like limits and Instagram follow unfollow limit.
How many people can you unfollow on Instagram?
What is the Instagram follow limit per hour 2022/per day 2022?
What is Instagram like limit 2022? 
Are they questions you've been busy asking yourself recently? You may also wonder why there are such Instagram rules and regulations in 2022.
Well, the idea might seem a little ridiculous to you, but Instagram has its own reasons for such limitations, and if you think about them, they quite make sense.
In this article, we're going to update you about some of the latest restrictions that Instagram has imposed to run things smoothly on this popular platform. So, stay with us and read this article carefully to prevent facing any "Action Block" from Instagram.
Why Instagram Uses Restrictions Such as Like Limit, Instagram unfollow limit, and Instagram follow limit?
Think about it; there are over one billion active monthly users on Instagram. Also, these users upload more than 500 million stories on a single day. It already looks enough like a crowded community; now imagine everyone could do anything; such as exceeding follow unfollow limit Instagram 2022 and also Instagram like limit. It would turn the seat.
On the other hand, if every action was unlimited on Instagram, many business and individual users would have the opportunity to excessively promote their Instagram account. That's why Instagram has set some rules about these actions without actually announcing them.
How Instagram Crunch Numbers for Like and Follow/Unfollow Limit?
Unfortunately, there is no official statement about Instagram unfollow limit 2022, Instagram follow limit 2022, and also Instagram like limits. For its own sake, Instagram won't share this information with users. But that does not mean we are unable to estimate these figures.
Using the trial run, we found the newest Instagram like and Instagram follow unfollow limit. Yes, that means someone manually tried all these features and came out with some numbers. Bear in mind that these numbers are unofficial and based on personal experience to let you know Instagram limits 2022.
What are the Main Factors in Determining Instagram Like Limit and other Restrictions?
When it comes to Instagram like limit 2022 and Instagram follow unfollow limit 2022, each user has its own limitation. This number depends on some factors; here are some of the most important ones:
1. Your Account's Activity
The more you are active on Instagram, the more activities you can do on the platform. So, if you want to use more features on Instagram, you have to be more active on Instagram.
2. Age of Instagram Account
If your account is more than three months old, it is considered as an old account. When you use your account you are getting older; naturally, your activity will increase too. Do not expect to gain a tremendous number of followers or like tons of photos just on the first day.
3. Size: Number of Followers
Those who have a higher number of followers are allowed to do more activities on their Instagram. It shows your account is older, and your engagement rate is higher than other users.
4. Your Account's Engagement
Instagram engagement is a vital metric to estimate the number of actions that you take on Instagram. Instagram engagement depends on many things, but it can be summarized in these factors: likes, comments, shares, and saves.
If you want to have a clearer picture of your Instagram engagement, it is a good idea to calculate this rate. You can simply calculate it using this formula:
Instagram Like Limit, Instagram follow limit, and Instagram unfollow limit
Instagram like limit in addition to Instagram follow unfollow limit are two important factors you need to pay careful attention to if you don't want to have your account banned. Here we are going to let you know the Instagram limit 2022 for each of these actions below.
Likes
Here is Instagram like limit 2022, the highest number of photos that you can like on Instagram is 300 to 400 per day. But as mentioned, it is not a constant number for different users. If you want to prevent Instagram from blocking your account, consider using 200 likes per day.
Follow/Unfollow
Here is Instagram follow unfollow limit 2022: These two are considered as one action by Instagram. You can follow or unfollow up to 150 accounts per day. For new Instagram users, this figure might be around 100. Also, remember to keep things to look natural for Instagram, it is best to follow or unfollow ten accounts per hour. The good news is, there is no limit on the number of accounts that follow you. That's how celebrities get so many followers only after a brief time of setting up their account.
To avoid spamming on Instagram, you should be moderate on following or unfollowing accounts at the beginning. Try to increase the numbers by week. For example:
50 follow/unfollow per day on week 1
100 follow/unfollow per day on week 2
150 follow/unfollow per day on week 3

Update 2022:
There is a new feature on Instagram known as "Least Interacted With".
this is a list of 50 people who you had least interacted with and if you unfollow all of them, you can refresh your home page for another list of 50.
we suggest that if you are going to unfollow a lot of people.
it's better to start with this list which is literally made for unfollowing purposes.
Stories
Apparently, unlike Instagram like limit, there is no restriction on the number of stories that you can post and add in your highlight.
How to be Over Instagram's Limits 2022?
Although the restrictions, such as Instagram like limit, seem hard to get around, there are ways to escape them. All you have to do is use automation tools to assist you in this process. These tools regularly keep an eye on the Instagram algorithm and do all the necessary things to keep your account safe.
There is nothing to worry about; these tools use the kind of Instagram bots, unlike traditional bots, won't damage your account. Let's read about one of them to grasp a better understanding.
Best Instagram unfollow app
AiGrow is an Instagram marketing platform that helps you to promote your Instagram account properly. You might face some difficulties because of Instagram rules 2022, but this is not the case with AiGrow.
If you want to know how to unfollow everyone on Instagram (mass unfollow Instagram) without getting blocked and reaching Instagram limits 2022, you definitely need a reliable Instagram mass unfollow tool. There are so many Instagram third-party apps out there, but the best Instagram unfollow app you can take advantage of is AiGrow.
You may wonder how to mass unfollow on Instagram via AiGrow. All you need to do is to select activities (unfollow/follow and like) that you would like our dedicated account managers to perform on your behalf. 
There is no need to worry about having your account blocked or banned while you unfollow everyone on Instagram via AiGrow. All this process is done by an expert team working manually on your account with paying close attention to Instagram rules and regulations 2022.
How to mass unfollow on Instagram with AiGrow?
We are going to provide you with a full guide on using AiGrow's Instagram unfollow feature to figure out how to unfollow everyone on Instagram safely. Let's dive in!
Sign up on AiGrow

for free using your email address, and connect as many accounts as you want to its dashboard by clicking "Add Instagram Account".

From the left dashboard, select the "Instagram Growth" option. Next, choose the desired account. Then, choose "Growth Engine".
In the opened window, scroll down to the activity section and toggle on Unfollows.

Now select your unfollow cycle. You'd better choose 1500 for a safe experience.
Click "Start Growth" once you're happy.
Note: AiGrow gives you the possibility to schedule a live meeting with your dedicated account manager. In this meeting, you can review settings and talk about actions (unfollow/follow and like) that you'd like our managers to perform on your behalf.
AiGrow's mass unfollow pricing packages
AiGrow, the best unfollow app for Instagram, offers you 2 plans for its Instagram mass unfollow tool. Here's how you can access the pricing plans.
From the dashboard, click "Upgrade" on the top.
Choose "Unfollow Plans" from the drop-down menu.
From here, you can view and buy one of the two mass unfollow packages.
Note: AiGrow's app is available on Play Store. You can simply download AiGrow's app to be able to use the growth and mass unfollow features on your mobile.
Conclusion on Instagram Like Limit
To keep your account safe from being suspended by Instagram, you need to know about the restrictions that Instagram puts on accounts, such as limits. This fact might slow down your activities, but in the long-term, it's for the best. Also, using some tools, you can go beyond these types of limitations.